Shree Savani at Sadler's Wells 'Sampled'
BBC Young Dancer finalist Shree Savani talked to Pulse ahead of Sampled, the annual celebration of diverse dance at Sadler's Wells 
When you went into BBCYD did you think you had a real chance, or did it come as a surprise?


To be completely honest, I really didn't expect to even get through to the second round, let alone win the Category Final and dance alongside some incredible dancers of other styles in the Grand Final. I initially applied for the competition, having always watched it previously, because I was drawn to challenging myself to commit more to my passion. For the initial stages, having a purpose to my practice realigned my discipline and being able to share my pieces with an audience was a bonus. I didn't approach any performance as a competition, especially the category and grand finals, but rather a celebration of both different styles of dance and the opportunity to showcase our South Asian forms on such a mainstream, prestigious platform. Every step was hugely challenging and of course immensely rewarding, especially because this was the first time I had performed as a solo artist.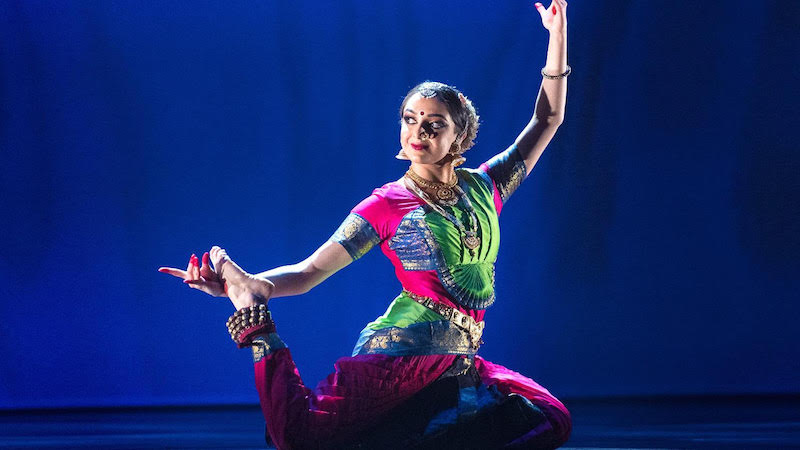 What are the doors that have opened for you since?

I have been lucky enough to have been given some amazing performance opportunities since participating in BBCYD 2019. Working with brilliant companies, such as Akademi, Sampad, and the dance academy I grew up learning dance in, Nupur Arts Dance Academy, has given me the chance to deepen my knowledge, strength and passion for South Asian arts altogether and bharatanatyam in particular. Performing for Latitude Festival in Summer 2019 was definitely a highlight for me, as I think being able to expose a hugely varied audience to Classical Indian dance forms is a privilege. I'm also super excited and extremely grateful to be performing for Sadler's Wells' 'Sampled' in a couple of weeks. Sharing the stage with some supremely talented international dance groups and artists on such a reputable stage is a massive honour and definitely a career highlight for me.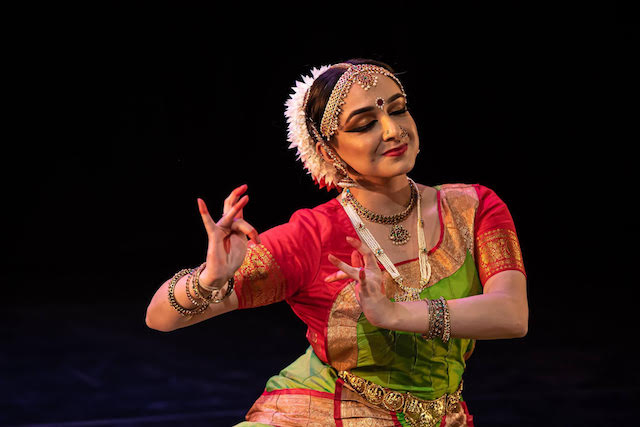 What have you learned about the other dance forms: ballet, contemporary, hip hop, which you wouldn't have known before coming into contact with these BBC Young Dancer?

I have learnt there are so many more similarities between our dance forms and approach to dance than I realised, as well as the differences. The strong underlying sense of all of our passions, commitment and understanding of dance, despite the different histories and origins of the forms, was clear in the atmosphere throughout, especially in the Grand Final. The appreciation we each had for the other dance styles was wonderful, which gave an even greater sense of celebrating dance altogether through our different styles, rather than any sense of competition. 

What did you gain from the mentorship of the senior dancers that BBCYD provided?

Having the support, encouragement and warmth of senior and revered bharatanatyam dancers was an integral part of my participation and enjoyment during the competition, giving me massive confidence boosts throughout. My bharatanatyam Guru, Bhagya Lakshmi, as well as Geethaji (Geetha Shridhar), my mentor provided by BBC, was able to watch my pieces as a fresh pair of eyes and use her brilliant expertise to bring the best out of me.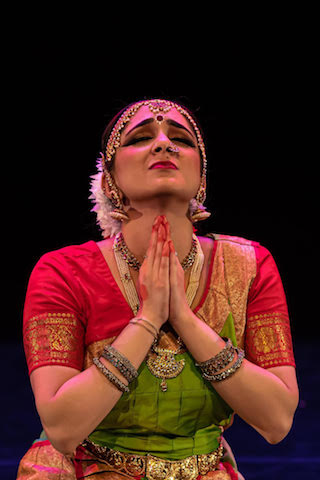 What is the next stage in your development as a young dancer?

I would really like to spend the next few months exploring and deepening my knowledge, skillset and love for bharatanatyam and developing my choreographic voice. I believe that exploring other styles will also widen my perspectives and drive my creative outlook. Practising and committing to the dance form in terms of rehearsing and training is the only way to carry a dancer through the growth process and pursue excellence, so I am determined to commit to my training. The future of the dance industry, especially the South Asian dance industry is extremely exciting, and I can't wait to see what opportunities I can be part of or create.