IndianRaga London
IndianRaga is the brainchild of US-based Sriram Emani, who was fired by the vision of bridging the classical arts with popular forms to engage the next generation. In a Ted Talk delivered in 2018 he described the disjunction between parents and children – not only those living in the diaspora but also the children of urban India: 'Families bond over shared experiences', he noted; and he proposed the idea of creating Carnatic versions of Ed Sheeran's 'Shape of You' and Sia's 'Cheap Thrills', which could unite generations. Now a global organisation that offers music lessons, performance platforms and a worldwide community of art lovers, IndianRaga is sharing its mission of spreading classical arts in a contemporary context.
IndianRaga London is the UK arm of the organisation and is led by Artistic Director and Producer, Meera Vinay. On the occasion of the launch of their third dance video, 'Jhulelal', choreographed by Sujata Banerjee and performed by the Company dancers, Meera tells Pulse about IndianRaga London's record of achievements:
In the UK, we provide a platform for  emerging artists to explore their talent through Raga Jams, Labs and intensive courses. These give opportunities to focus on presentation and performance, high-quality audio and video production for digital channels; and participants learn how to collaborate with a creative team. In addition, we have collaborated with professional artists on specific projects like 'Jhulelal' by Sujata Banerjee Dance Company and Tooriyum, a new Indo-Western music band whom we are supporting as they launch their maiden album, 'Lamma Bada'.
IndianRaga London hosted two music & dance festivals in 2019 & 2020 where all participating artists had the opportunity to share their work with a live audience. 
Our latest creation, 'Jhulelal' is inspired by the Sufi concept of 'love'. 'Dama Dam Mast Qalandar' is a popular spiritual Sufi song written in honour of the revered Sufi saint of Sindh, Lal Shahbaz Qalandar. It is understood that the original poem was written in the 13th century by Amir Khusrow and then developed by Bulleh Shah in the 18th Century. 'Jhulelal' in the song refers to the Bridegroom in Red  – Lal is also often used to express motherly love. The choreography explores the joy of being in love –- whether it is motherly love or love for the supreme energy which is shared by all.
Raga Jam 2020 is a series of music and dance productions showcasing new work created by British musicians and dancers who have worked with maestros and choreographers of international repute. This project was commissioned by myself and supported through public funding by Arts Council, England.
Sriram Emani, CEO of IndianRaga describes what they do: 'We take deeply-rooted classical traditions and present them in a relevant, modern-day format. While traditionally the audience for the classical arts is older and more mature, we have a very young audience that appreciates quality. The most popular videos on the IndianRaga YouTube channel are those that demonstrate extremely high degrees of classicism or skill. We do a lot of original work as well but a major part of our music consists of legendary compositions reinvented for the 21st century with original interpretations added in throughout by our artists. The creative interpretations and improvisation that our artists add in are entirely original, and have served as an avenue to set them apart from peers and bring them recognition amongst the global arts community.'"

IndianRaga has produced more than 600 music and dance videos to date. IndianRaga's classical remixes of Ed Sheeran's 'Shape of You' and Sia's Cheap Thrills in Carnatic style have grossed over fifteen million views for the IndianRaga Facebook page and YouTube Channel combined. Shiva Shambho, garnering more than eight million views, is the most watched classical Indian classical dance video on YouTube. IndianRaga Fellows such as Sophia Salingaros, Mahesh Raghvan and Vinod Krishnan, who developed these versions, have now turned professional, launching full-fledged careers in the arts. They continue to work with IndianRaga, mentoring emerging artists, along with the IndianRaga Creative Panel or other designated experts, to refine their ideas and structure before items they are produced.
Our success in completing ten digital productions under Covid-19 restrictions has amplified IndianRaga's role in the UK South Asian arts sector and in the global vision. We now want to test new ideas to develop IndianRaga London as a digital producer with a strong online presence and particular expertise in supporting early career artists who make South Asian dance and music that resonates with their experience of living in the UK in the 21st Century. We hope to develop a number of partnerships that allow the model to be rolled out in other UK locations. The aim is to help grass roots South Asian-trained young people in dance and music to find a way to make their mark as artists.
IndianRaga is an aspirational educational and artist development programme presented in over forty cities around the world with a viewership of over 100 million from sixty-five countries on a variety of digital channels. The company has collaborated with more than 3,000 young artists and has a network of about 250 Raga Fellows across the world.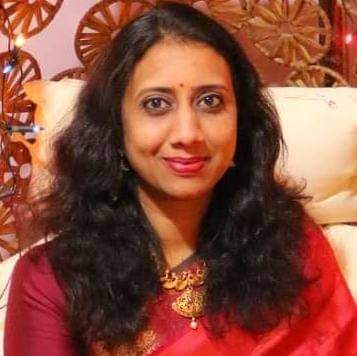 Interview with Meera Vinay as part of BrownGirls Role Model series.