Women in the Arts Conference organised by Sama Arts at the Wilton Music Hall on 13 August 2018.
Jay Visvadeva of Sama Arts Network is a music promoter who needs no introduction to lovers of South Asian music in the UK. He has been active for over four decades, touring some of the biggest names in Indian classical music. A Conference for Women in the Arts (mainly music) was the culmination of a year-long programme and was unique in bringing pioneers in South Asian music together with industry representatives in the UK. Pulse went along to hear the proceedings and was impressed by the passion and the quality of the debates.
We would urge anyone who hopes to make a career in music to familiarise themselves with the information freely shared at the Conference.
Keynote: Vanessa Reed, PRS Foundation Chief Executive, the charitable arm of PRS which supports and funds new music and talent development. They give small grants of up to 5K under the fund Women Make Music and last year 53 per cent of those supported various programmes were female and 47 per cent were from diverse backgrounds. A huge cheer for Vanessa Reed who turned the face of the organisation by positive action to support women and diversity in the decade of her leadership since 2008.
"Shout it out: equality is good for all of us"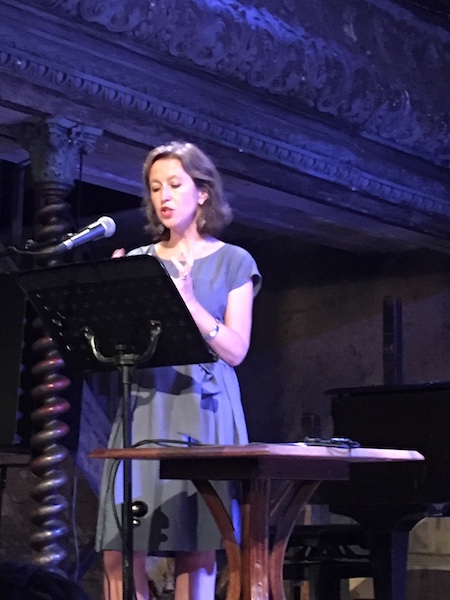 Vanessa also addressed the importance of role models ('if you can't see it, you can't be it'), of female support networks and creating an inclusive and more sustainable industry. She spoke of the need to involve men in the debate, and to emphasise that equality is good for all of us.  Lastly she was critical of commercial producers who questioned quality, which was clearly a red herring. The quality she felt should be assumed.
The first panel was on Steering a Career in music addressed by a singer, a producer and a journalist: Sheila Chandra, Sweety Kapoor and Sujata Aum Barot.
Sheila Chandra was the only full time South Asian artist in the 1980s. She was seriously big with a hit on Top of the Pops with the single 'Ever So Lonely'. Sheila choose a path away from commercial pressures. Musically she decided to have the simplest of formats: voice with the drone. She signed on to Peter Gabriel's Real World Records in 1987. After a voice injury Sheila has become a coach and mentor.
Sweety Kapoor is credited with the launching of what came to be known as the 'Asian Underground Movement' working with Talvin Singh and DJ Sam Zaman aka State of Bengal, with the Anokha evenings at East London's Blue Note. She subsequently took the music to Mumbai and this started the drums and bass revolution in India that ushered the era of electronic music.
"...much banging on doors..."
Sujata Aum Barot spoke of her love of the performance arts and finding a path for herself when entrance to RADA was denied by her parents. When she joined the BBC she found herself initially confined to the Asian Network, but after much banging on doors, she has become the first radio producer to play ghazals and bhangra on BBC Radio 2.  She was also instrumental in bringing bhangra music to Festivals and Melas (now bhangra is highjacking Melas, as if there isn't any other kind of music!).  She is currently working on a project to raise awareness of Gujarati folk music and is organising a Summer Raas Garba project in Leicester. 
Unnati Dasgupta spoke of the importance of mentoring and of the value of being able to associate with successful people; and of the mindset where senior women were reluctant to mentor younger women, regarding them as rivals.
Swaati felt she had gained by not having been raised particularly as 'a girl', in terms of familial expectation.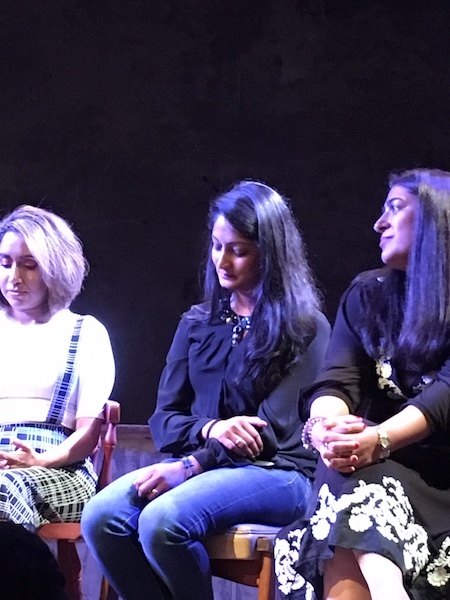 The two panels covering 'The Revenues for Recorded Music Industry' and 'Alternative Revenues' were merged into one due to the time pressures. 
Terri Mardi who chaired the session was a key partner with Sama in creating the Conference. His own background is that of an entrepreneur of of a group of 'ethical companies' that focus on minority youth talent, content and youth culture. He is the MD of Asian Music Publishing which looks after music rights of singers and songwriters and Asian Music Digital which supplies music to over 350 stores world- wide.
"Decide at the outset whether you want to make money or not."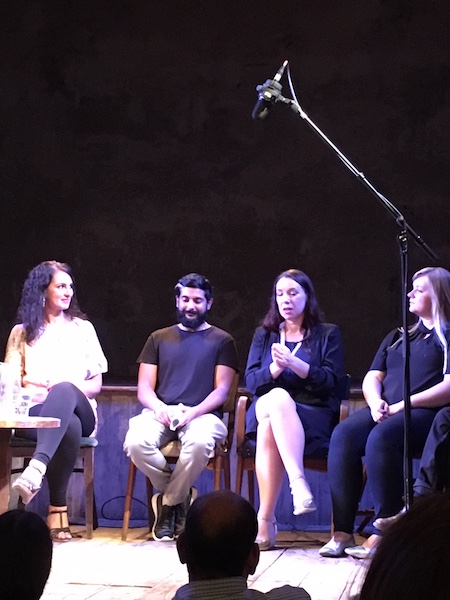 Rowena Morgan, freelance music journalist and lyricist, is a specialist in networking. She started The Musical Geisha gathering, an event aimed at those from the diverse aspects of the music industry: musicians, songwriters, producers, promoters, publishers, manager, getting them under one roof and allowing collaborations to emerge. Rowena had some simple but powerful messages to communicate to the artists present at the Conference: 'You need to create your own fire'; 'People thrive on your self-belief'. 'Decide at the outset whether you want to make money or not – and then diversify'. She pointed out that there was little revenue from streaming music and that one route for selling music is to create music for computer games. She also warned that 'once you have a manager or a publisher you have to work twice as hard'.
"People thrive on your self-belief."
Harriet Wybor of PRS represents the interests of classical musicians, songwriters, composers and publishers. She spoke of how musicians can now take much more control over their production, with DIY tools available to record their work. She pointed out that many have portfolio careers. Varied opportunities mean that musicians do not need to rely on one income source.
"Wow, they sing like a man... could I sing like that too?"
Ambika Jois spoke of her training in Carnatic music from her father a classical violinist without knowing that it was for a career. She came to the UK aged 14 and listening to soul, gospel and blues blew her mind. She thought, 'Wow they sing like a man', not the Bollywood treble, 'could I sing like that too?'. So far she has recorded an EP Indioul with her father , which sadly did not make the impact that she hoped. A three- year project on recording fusion of Carnatic and film music ran aground with the UK producer and Mumbai based recording company. (Pulse feels that the fusion of Carnatic with gospel and soul is still unexplored territory!)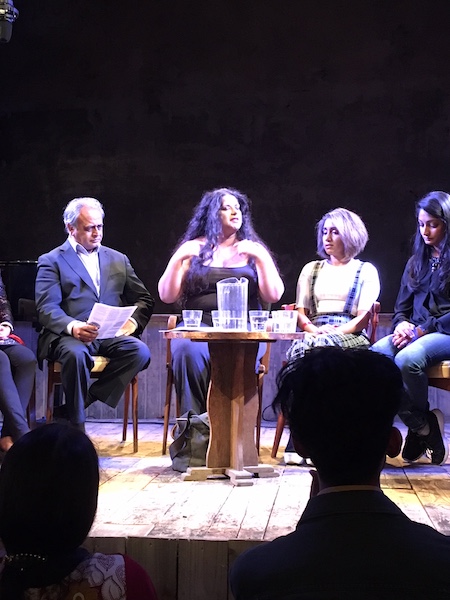 Verity Pabla, Synch agent, stressed the importance of building partnerships. We heard of income streams from Synch Licensing (artists whose music can be licensed for use in films, TV and in adverts).
DJ Ritu pointed out that it is more difficult for women than men on social media (rather as in her earlier career in clubs, she couldn't leave her phone number lying around as the men did). She said that it is taken for granted now that artists either crowd-fund or have regular jobs, especially if they are women.
In contrast with record labels, who won't sign a musician unless they have 5000 followers, Mithila Sharma, in her capacity as Arts Council relationship manager, said that the Arts Council was looking at people who were taking risks and didn't look at the numbers of followers. 
Organisations mentioned that musicians should be aware of include:
FAC (Featured Artists' Coalition)
AIM (Association of Independent Music)