Banyan Tree – Dance Takeover
The first stage of the Banyan Tree project culminated in the Dance Takeover of the Hat Factory in Luton on 23 April 2022: a day of exploration and celebration of dance, featuring live performance, film, the Banyan Tree photographic exhibition, workshops and industry networking, topped off with a hip-shaking Bollywood party hosted by pioneering international turntablist DJ Ritu.
The events throughout the day drew diverse participants and audiences of all ages. South Asian dance was unfamiliar to some, and to them new experiences were offered; others had knowledge of some of the art forms already; but irrespective of background or level of experience, the pleasure and focus of those who took part was plain to see.
Workshop participants – both shy first-timers and more experienced dancers – were engaged and inspired by a workshop led by Jane Chan of Amina Khayyam Dance, with live percussion provided on tabla by Debasish Mukherjee.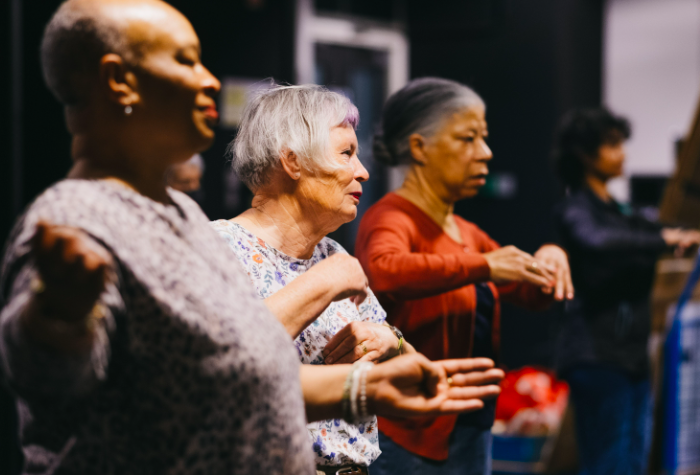 Sanskruti, the young bharatanatyam group from Cambridge, were delighted to be able to perform to a wider audience and to meet others with shared interests and enthusiasms, as well as to introduce newcomers to their art form.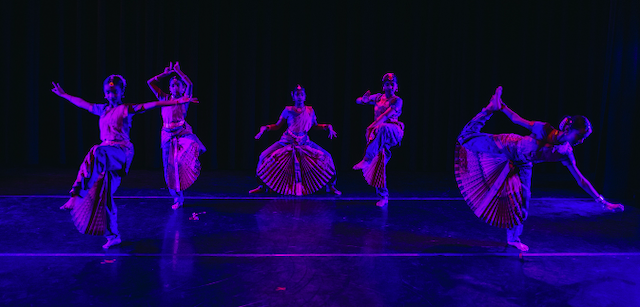 Two short films and trailers from a further two, created as part of the Banyan Tree project, drawing on interviews with artists and teachers, The Seed – Why Dance? and The Shoot – Routes to Learning, were premièred. In The Seed, dancers at various points in their careers speak of the spark that ignited their initial dance interest. The Shoot looks at training styles and the particular South Asian dance tradition of the Arangetram, the first solo performance of the full repertoire by a student, witnessed by family and friends. The Blossom trailered artists who were performing on the day – Amina Khayyam and Shane Shambhu. The films were illuminating for dance students, teachers, and dance lovers alike.
The Luton contribution was made by NGYT in a moving film of young people uniting through dance in Luton Re:Membered.
Bisakha Sarker's lively storytelling session reminded us of the power stories have to engage our emotions and our senses, connecting us across cultures.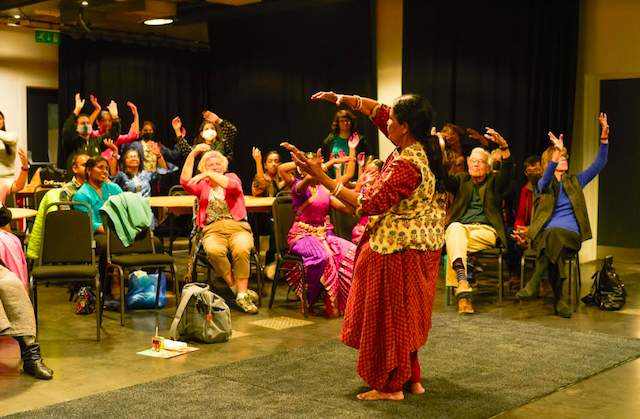 The quality and range of work with roots in South Asian dance being produced in the UK was demonstrated in the one afternoon with performances by highly regarded professional artists and companies: Altered Skin (performer Shane Shambhu – BBC, Royal Opera House, Shobana Jeyasingh Dance Company), Amina Khayyam Dance Company (Yerma, A Thousand Faces, Slut), Bisakha Sarker and  Kali Chandrasgaram.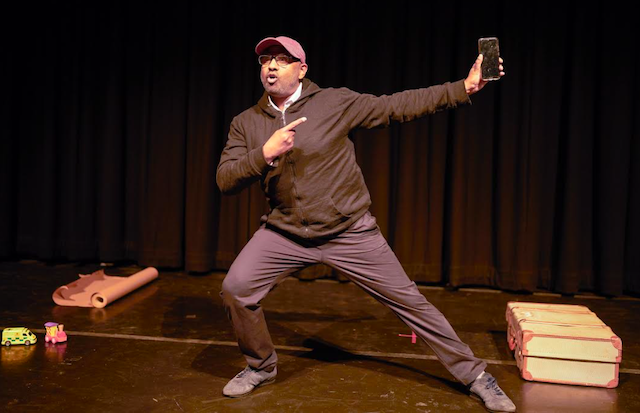 The day of rich experiences was completed with sheer pleasure and release in music and movement with DJ Ritu's Bollywood set, as we concluded with a dance party and a sense of achievement.